Student Life Director lands in South Africa by "walking through the door of opportunity"
"I advocated for myself to join this trip. I walked through the door of opportunity," said Student Life Director, Kimberly Jones.
Jones traveled with her professors, Christopher Newman and Christina Lunceford of Azusa Pacific University, to South Africa for research. Jones arrived Sunday, Feb. 12, after being handpicked as a student in her Ph.D. in Higher Education program, for a seven-night stay in the southern-most African country.
"My professor is working on a project with the focus on Black South African college students and the role of the university, in a push for equity," said Jones who added that the group was scheduled to interview students at several schools in the area.
Jones has been working in the Office of Student Life as the Student Life Director for several years and is now completing her Ph.D. program while working as a full-time employee and raising two children.
Even with all her responsibilities, Jones said she prioritized the opportunity to study in the country and wanted to highlight the idea to Montgomery College students.
As a result of her effort, she enjoyed views of the beach, the Atlantic Ocean, and the different wildlife of South Africa. She even made a trip to a historical landmark. Jones said, "I actually went to the prison that Nelson Mandela was in today and saw his cell. Very powerful."
Study abroad programs have been offered at schools as opportunities to visit foreign, sometimes exotic or tropical, countries. Jones is at the most south-western point to study, while taking in the scene, and describes the country as having quite the views. "No, but seriously, it's been beautiful," Jones said.
A small gallery of her travels is shown below.
Leave a Comment
About the Writer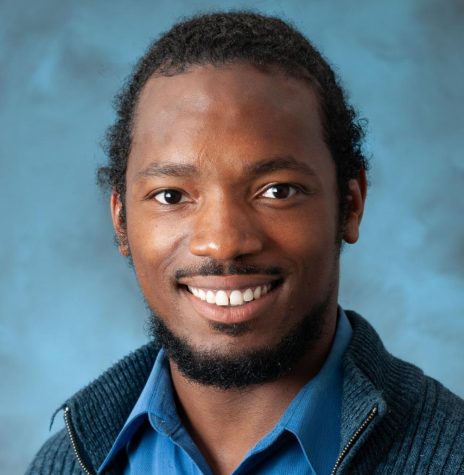 Jonathan Spires, Editor-in-Chief
Jonathan Spires is the 2022-2023 school year Editor-in-Chief of the MC Excalibur newspaper. A current Biotechnology major, Jonathan follows the latest events within the scientific and medical communities. Outside of reporting and editing, Jonathan also works at Suburban Hospital in Bethesda, Maryland as a clinical technician. He is also musically inclined with a gift for playing piano, saxophone, and guitar.