Ariana Grande Breaks Hearts and Records with "thank u, next"
An in-depth look at the record-shattering fifth album from multi-talented personality.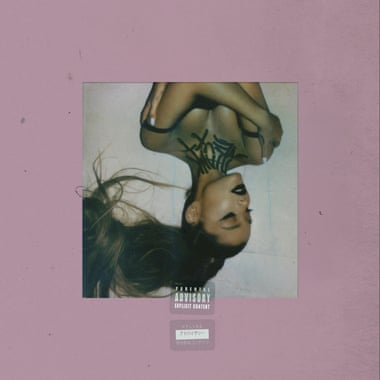 This past year was quite the emotional roller-coaster for Ariana Grande. From her break up with musician Mac Miller in May, to quickly finding love again with comedian and actor Pete Davidson during that same month, to then losing Miller to a drug overdose in September — prompting Grande and Davidson to call off their premature engagement in October — the 25-year-old songster and actress has faced a lot.
Recorded throughout the majority of those devastating months, "thank u, next" is a compilation that reflects not only all the turbulent sentiments Grande has since experienced and coped with, but also the conspicuous strength and wisdom she has gained. The album comes just five months after the noteworthy "Sweetener."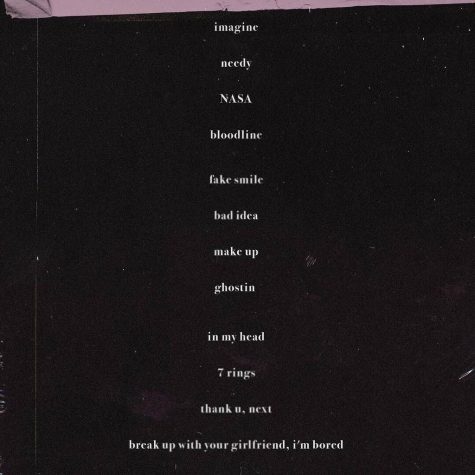 Her latest release is filled with a beautiful, bountiful concoction of heart-wrenching and airy numbers.
One particular focal point is her song by the title of "ghostin," in which Grande candidly admits to being torn between her love for both Miller and Davidson. At the opening verse, her usually substantial voice trembles as she softly sings, "I know you hear me when I cry / I try to hold it in at night / while you're sleeping next to me / but it's your arms that I need this time," instantly setting an evocative vibe. The melody is a graceful but shattering one, sounding exactly like something that would be playing in a person's bad dream. "Though I wish he were here instead / don't want that living in your head / he just comes to visit me / when I'm dreaming every now and then," Grande softly surrenders.
Another that is vastly raw is "fake smile," a subtle R&B-like track that accompanies a neurotic and dejected mood, opening with a snippet of Wendy Rene's 1964 single "After Laughter (Comes Tears)." Here, Grande expresses her weariness after putting on a strong bravado for so long, her voice with a hint of rasp, singing, "Another night, another party / sayin' 'Hi' to everybody / I'm sorry / it's time to leave, I gotta leave now / got somewhere I gotta be now." She does not at all try to conceal her pain for any longer. "Can somebody walk me to my car? / if I go alone, I'm not gon' make it very far / I'm happy for the love / and all of the above / if I'm being honest, I done been through way too much." Grande's tone begins to flutter as she goes into the chime of the chorus, "I can't fake another smile / I can't fake like I'm alright / and I won't say I'm feelin' fine / after what I been through, I can't lie."
In the fun, upbeat and clever "NASA," Grande displays her desire for space and independence in a relationship with a sense of tenderness in her voice as she sings, "I'd rather be alone tonight / you can say 'I love you' through the phone tonight / really don't wanna be in your arms tonight / I'll just use my covers to stay warm tonight." She metaphorically compares herself to a star that is seeking to explore. "You know I'm a star; space, I'mma need space," Grande boldly declares in the jaunty chorus.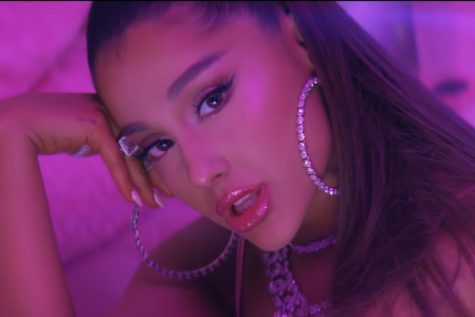 The relentless and funky "bloodline" is a song that opens with a message from Grande's grandmother, encouraging the notion of having casual relationships for the sole sake of fun during the younger years. As the fiery tune breaks out, Grande belts, "Even though you're bad for me, I know / you're the one that I'm thinkin' / got me feelin' so incredible / would you mind maybe linkin'?" She lets it be known that, right now, this is not a quest for a lifelong partner, but for the instant gratification and experience. "I know what you want, what you want from me / I know what you think, what you think you see / I know what you're looking for, but I'm complete / I know what you need, but it won't be me," Grande firmly concludes.
Only a week after its drop, "thank u, next" would become Ariana Grande's very first project to make music history, as she secured the top three slots of the Billboard Hot 100, breaking The Beatles long-standing record since the week of April 4, 1964. This also makes her the first solo and female artist to ever achieve such a career milestone. Grande has taken some of her most personal and darkest times, and turned it into a ravishing work of art, showing fans that they do not ever have to let any drawback in life keep them down.