MC Movie: The Hate U Give
The Institute for Race, Justice, and Civic Engagement, directed by Montgomery College Professor Vincent Intondi, is a Montgomery College organization dedicated to social justice, supporting students from underrepresented and marginalized groups. On Monday, February 25th, the institute hosted the new film, The Hate U Give.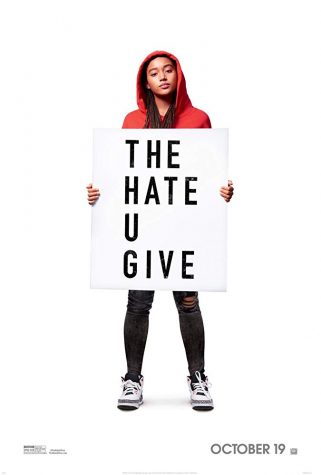 Amandla Stenberg, well-known for her role as Rue in The Hunger Games (2012), plays Starr Carter, a teenager struggling to balance her "double life." The Carter family lives in Garden Heights, a poor, crime-ridden neighborhood. This is the same neighborhood Starr's parents grew up in, and the neighborhood of the Carter's family-owned grocery store. However, Starr, along with her two brothers, are sent to the wealthy, primarily white private school, Williamson Prep.
Starr struggles to understand who she is or who she should be: "Williamson Starr" versus "Garden Heights Starr." She constantly feels like she has to put on a different face depending on whom she is with.
Starr finds herself in a tragic situation when she witnesses a white police officer shoot her childhood friend, Khalil, in what should have been a routine traffic stop. After losing yet another friend to gun violence, Starr begins to unravel. She is angry, confused, and struggling to find her voice among the madness in which she finds herself.
Stenberg did a phenomenal job capturing real life conflicts many young people are facing today. The emotions Stenberg and her fellow cast members conveyed in the film were visibly felt by the audience.
Brilliantly relevant to society's current struggle with gun violence, police brutality, and race conflicts, The Hate U Give sheds light onto an all too known reality. The film accurately portrayed the battle of balancing personal identity with group identity, a battle so many are faced with in everyday life.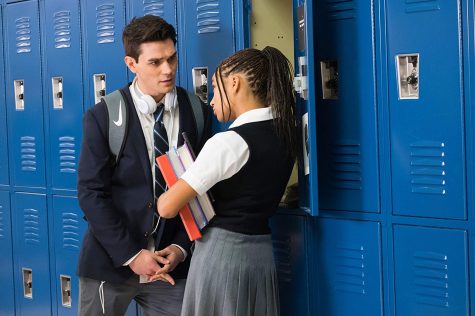 The title of the film, The Hate U Give, reflects the overall theme of the movie. "THUG LIFE," an acronym created by rapper/hip-hop artist Tupac Shakur, stands for "The Hate U Give Little Infants Eff's Everybody." The acronym acts as a constant reminder that the hate, discrimination, and violence people deal out to society, especially the young people, has a terribly negative impact on society as a whole.
The Hate U Give is just one of the many thought provoking and culturally relevant films Student Life and the Institute for Race, Justice, and Civic Engagement have shown. The next film will be Rape in the Fields, a documentary on the rape of female immigrant field laborers. The film will be held on Monday, March 18, from 1–3 p.m. in Room 201 in Pavilion 4 and is highly recommended.