Student Activities Board (SAB) holds Halloween themed "Fright Night" just days before the holiday
"Halloween is my jam!" is what MC student Herbert Marques' first reaction was when asked why he chose to organize the event. Fright Night was a Student Activities Board (SAB) event held to celebrate Halloween night in a safe and family friendly environment. The event was held on Wednesday, Oct. 26 from 6-8 pm in the TPSS campus Student Services (ST) building.
SAB is an organization comprised of student senators and other MC students. They enhance the quality of student life by planning events such as Fright Night. During the event there were games like ring toss, balloon pass, bowling, can toss, and students were able to make their own Haunted cookie house. If students got 3 rings on the ring toss, then they could win a Halloween goodie bag with plastic fangs, fakes spiders, candy, and other fun toys.
The balloon toss  was competitive, and included a lot of laughter and excitement as the group would work continuously to not let the balloon fall. In a risky attempt to keep the game going, one student reached over the second story rail to hit the balloon back into the play zone.
There was also some group dancing such to the electric slide. This song appeared to be popular to many of the students who attend MC. "Good Vibes" is what one student Clementine Wathen who majors in psychology had to say about the overall atmosphere of the event.
Explaining more on why he put the event together, Marques said, "I just wanted to give people a chance to have fun after the whole Pandemic." The pandemic may have been a stressful time for many, and SAB took this as an opportunity to help students enjoy themselves and to feel a sense of relief with students are back on campus.
Marques also mentioned that ultimately the whole event only took five hundred dollars to organize. The original budget would have been around three thousand dollars pre-pandemic.
The event received such attention that students were asked to quiet down. There were people of all different ages attending the event, little kids were there enjoying themselves, people from teens to 20's as well as a few older folks.
The event entertained many different types of people in a place that is safe and family friendly. All the elements of a classic Halloween celebration such as games, decoration, costumes, and candy were all present and accounted for. MC Excalibur photographer Diego captured key moments in a featured gallery above.
Leave a Comment
About the Contributors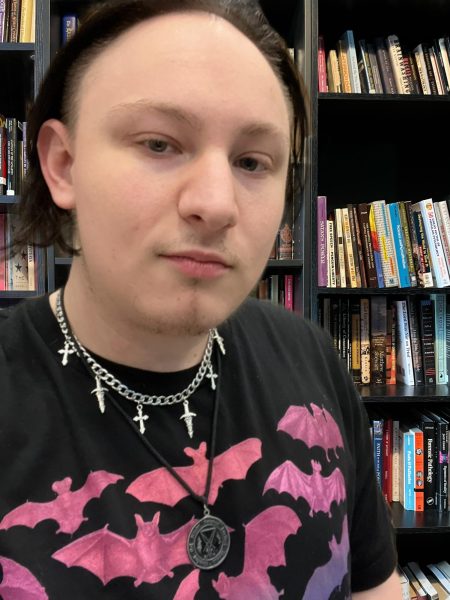 Blaize Krause, Photo Editor
Blaize Krause joined The Excalibur as a photographer in the fall of 2022. He is the Photo Editor, managing photo editing and staff photography, for the Excalibur in the spring of 2023. He is based at the Takoma Park/Silver Spring campus where he is completing his degree in general studies to become a Film maker. He joined the paper to attain his goal of becoming a better writer and photographer.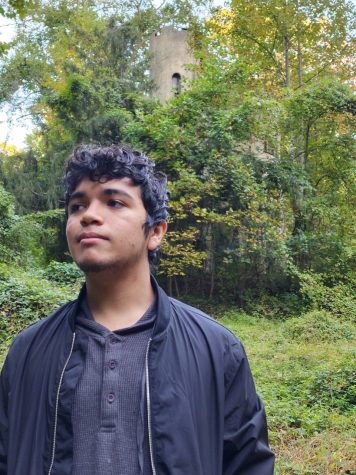 Diego Larin, Photographer
Diego Larin joined The Excalibur as a photographer in the fall of 2022. He is a current Psychology major, pre-law based. He is planning to transfer to a four-year college after completing 2 years at MC. He is exploring other forms of photography besides portrait, landscape, nature, and lifestyle. He is inclined to apply to law school after acquiring a bachelor's degree in Psychology.