Raptor Day is an opportunity for Montgomery College Students to learn about student resources and organizations within the Takoma campus, and this year the event was held on Wednesday, Aug. 16 at 1 p.m. in the ST Building on the Takoma Campus.
There were several student resource representatives present ranging from STEM tutoring, Math tutoring, the Student Academic Board, MC Leads and even a representative from Library Access Services.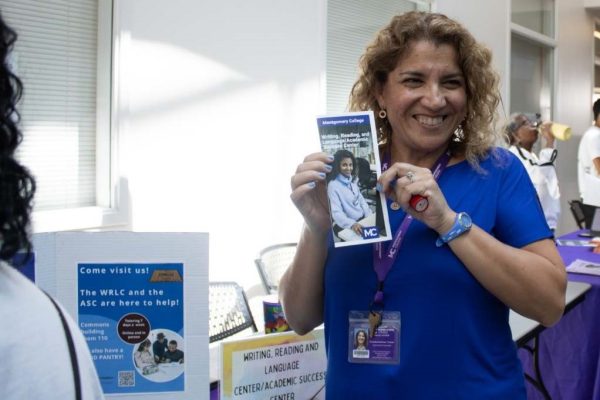 MC had representatives present to speak with students directly, even though there are explanations of the resources online. The in-person connections allow students to interact with the people that run them. Students can join many of these programs. 
"I had an Awesome time here, meeting new people and finding opportunities" said Zelaye Yerenmy, a Computer Science major. As a returning student, he explained that he has had positive experiences here at the college with making new friends at events like these.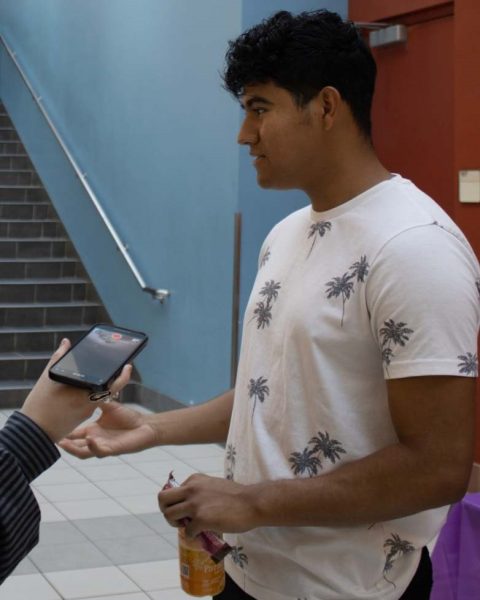 Bharat Dhakal, a lab coordinator at the Science Center in Takoma Park, helps tutor math students. In addition to offering tutoring services, they have computers accessible to students to use in the math center, as well as the opportunity to borrow a calculator.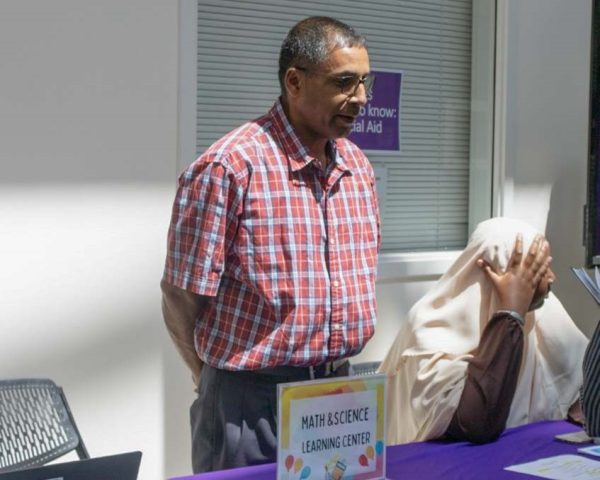 Valeri Zampi who has been working with MC as a Library Access Services Specialist since last November gave her opinion about her experience here when she said, "This has been my first time working with a community college and I really enjoyed it!".
Zampi also helps with daily operations and helps to plan library events, as well as student resources like interlibrary loans and campus loans.
Floor plans of the new library were up for display on their board at the event, and Zampi further explained we can expect from this new library renovation.
"The latest floor plan here shows that students will have a lot more sitting space, glass, modern, fancy! It's around a 13-million-dollar renovation!" said Zampi.
She also explained that she felt there was a lot of thought put into the project.
Max Nam who is a Physics Professor here at MC and has been here for twenty years explained that MC has combined the Engineering, Physical and Computer Science departments into one big department.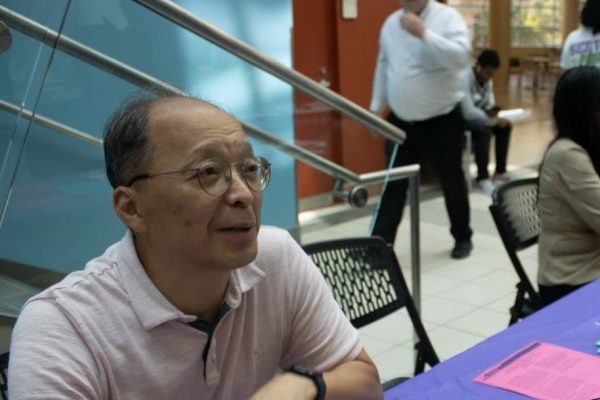 When asked about his goals for the upcoming semester he said, "Increase the number of students who are actively majoring in Physics, engineering and computer science" and to "potentially" start another STEM based club.
Collegewide Dean of Student Engagement and Takoma Park/Silver Spring Student Affairs Jeneé McFadden explained her role in supervising student life for all the different campuses.
She does this by providing resources for people to do their jobs whether it be training or professional development.
McFadden went on to explain the administrator role at events like Raptor Day: "I think that one of the goals for us is to make sure that the orientation program has everything it needs to be a very robust thriving program to welcome new students back."