The mobile market returns to the TP/SS campus for the spring
The Mobile Market will appear on campus Wednesday, Apr. 12, following its return to campus in February and March. The market is part of the Student Health and Wellness (SHaW) Center's Fuel for Success Food Campaign, which is run by the MC Peer2Peer program manager Sergio Washington.
The Mobile Market made its most recent appearance on the Takoma Park/Silver Spring (TP/SS) campus on Mar. 22. Amongst the crowd, Washington was in attendance, coordinating the market in the atrium of the Student Services building (ST building).
Also in attendance was Shelly Alvez, the Executive Associate for the Office of the Vice President and Provost. According to Alvez, the purpose of the Mobile Market "is to help combat food insecurity within our student population and community."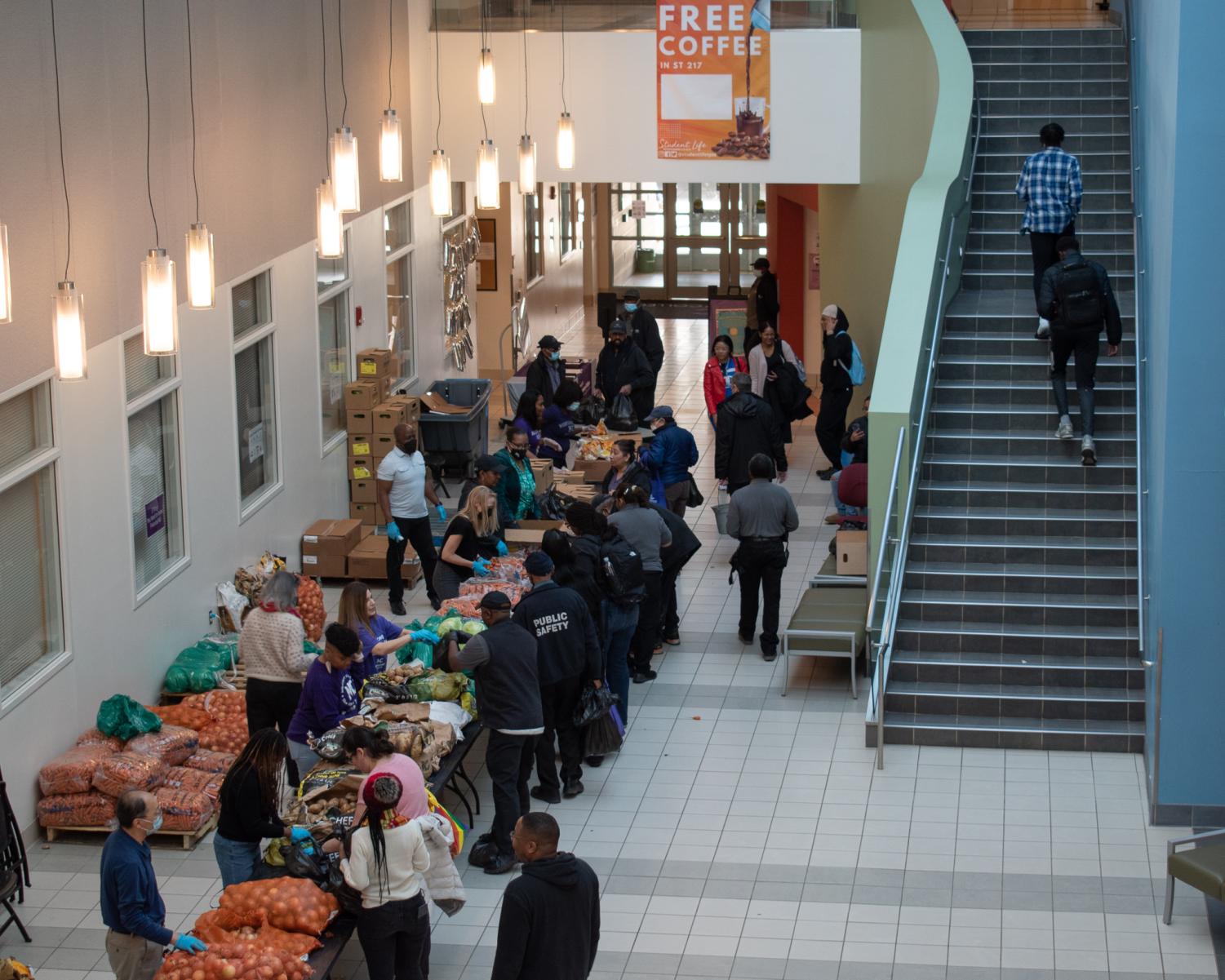 The Mobile Market will be distributing fresh fruits, vegetables, and similar items throughout the spring semester. The market is available once a month and is open to Montgomery College students, faculty/staff, and community at zero cost. The market will be returning to the TP/SS campus on, April 12, and May 10.  
According to Alvez more than 5,000 pounds of food was distributed by volunteers. Volunteers for TP/SS Mobile Market's February appearance consisted of professors and students, including MC student, Maria Nachivula. Nachivula is a member of the Germantown Senate and volunteered for Mobile Market's February appearance at TP/SS. 
"I saw there were openings for the Mobile Market and thought to register to help," said Nachivula, despite attending a different campus. 
"[The Mobile Market] is really such a great service for our students and community, and it's an amazing volunteer experience as well," said Alvez.
Registration spots are available to those interested in volunteering. To register, visit: https://www.signupgenius.com/go/10c0c4fadaf2aa4fdce9-shaw#/. 
Leave a Comment
About the Contributor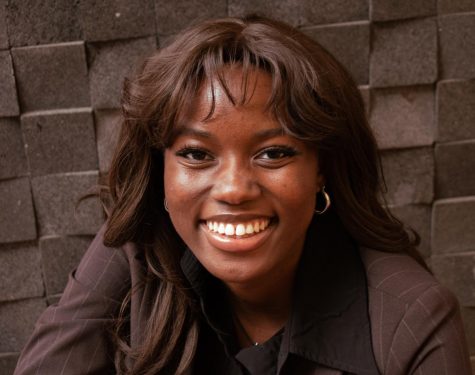 Jada Hoffman, Photographer
Jada Hoffman joined The Excalibur as a photographer in the spring of 2022. She is based at the Takoma Park/Silver Spring campus and is completing her AA in aerospace engineering. She was the Photo Editor, managing photo editing and staff photography, for the Excalibur in the fall of 2022. She joined the Excalibur to expand her love for photography.