Remote Learning Causes Challenges Of Adaption In MoCo Public Schools
Parents, teachers and students are adjusting to online classes as the question of when, and how, to reopen persists
The new school year is underway for Montgomery County Public Schools, and remote learning is still in action as Covid-19 remains a real concern for families across the county.
Maryland Governor Larry Hogan has authorized Maryland's twenty-four school districts to start opening back up to in-person classes, according to the Governor's Office website. His decision leaves the reopening plans up to the county school boards and the State Superintendent of Maryland Schools, Dr. Karen Salmon, asks local school districts to rethink their approaches to teaching and in-class instruction. Consequently, the state has made 10 million dollars in grant money available to aid school systems in transition.
Montgomery County Public Schools (MCPS), the largest school system in the state, has since decided to continue with at-home learning due to the Covid-19 threat. The County Board of Education made this decision on August 25th during a meeting where they disclosed that they had already developed a plan and infrastructure to support at home learning and highlighted their plan for at least two quarters.
A part of the transition was supplying touchscreen Chromebooks to MCPS students K-12, with priority given to elementary school students and students without access to a laptop or personal computer at home. According to WTOP, 100,000 Chromebooks have been distributed as of the beginning of the school year.
MCPS is also still providing free meals to students at 74 schools across the county, as they have been since the start of the shut down in March. Working alongside community organizations, MCPS was able to provide over 4 million meals as of early September, according to Bethesda Magazine.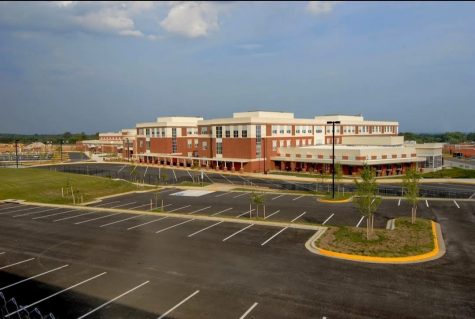 WTOP has highlighted some of the changes made to student's schedules and curriculum. Elementary students, in school form 8:45 a.m. to 3:15 p.m., now have around 3 hours a day of core content, such as literacy and mathematics, taught by their grade teacher and 30 minutes to an hour a day dedicated to weekly classes such as social studies, science, art, music, and physical education.
Middle and high school students, now in school from 8:45 a.m. to 3:45 p.m., have their days split up into four classes a day, each an hour long. This excludes Wednesday, when these older students study independently but are expected to check in throughout the day with their respective teachers. As the year progresses, all MCPS students will receive lessons on the topic of mindfulness and social and emotional wellness to support stress management and focus.
It has been almost a month since the beginning of the school year and there are varied accounts of the new model from teachers, students, and parents. MCPS has emphasized that the safety of students and families are the main concern.
In some cases, however, the transition to at home learning has not been easy. Elementary schoolers, who developmentally have a hard time sitting still for long periods, are expected to do so for at least four hours a day. One MCPS mother recounts her son expressing back pain and saying "My head hurts," after a day of lessons. Older students are often attending class with their cameras off, which raises the concern of attendance and material absorption, according to a local high school teacher.
It is hard to ask children and teens to sit in front of a screen for hours a day but MCPS's response and subsequent plan for schooling during the pandemic has so far shown to be comprehensive and constructive considering the novelty of our current circumstances.
Leave a Comment