D.C. Hosts "Open Streets" Pedestrian Event
On any given weekend morning, Georgia Avenue, one of the District's busiest roads, is likely to be filled with people traveling to and from downtown D.C. Last Saturday, the street was filled with perhaps more people than ever before—but none of them in cars.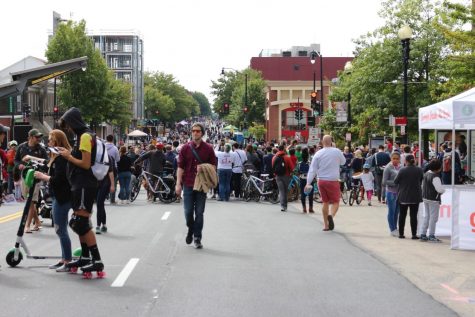 The District's first-ever Open Streets event closed three miles of Georgia Avenue to traffic from 10 a.m. until 2 p.m. However, people on foot, bicycles, scooters, skateboards and other non-motorized forms of transportation were welcome.
The event, designed to raise awareness of alternative forms of transportation, attracted thousands, and took on an atmosphere similar to that of D.C.'s other street festivals. Some residents walked or cycled. Others rode scooters, skateboards and even the occasional unicycle up and down the temporary pedestrian zone.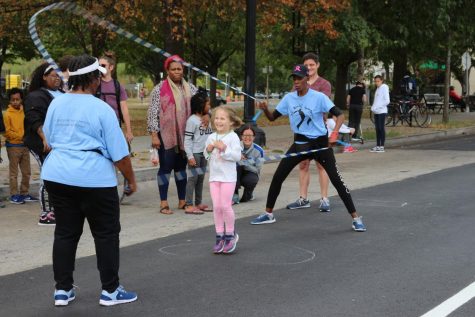 The District Department of Transportation, commonly known as DDOT, was responsible for organizing the event. DDOT representatives expressed a forward-thinking attitude toward transportation that won them praise from bicycle and pedestrian advocacy groups in the District. 
A DDOT representative, who did not give his name, was keen to stress the agency's commitment to alternative forms of transport. "[D.C.'s transportation policy] has got to be about more than protecting parking spaces," he said, before underlying the agency's efforts to get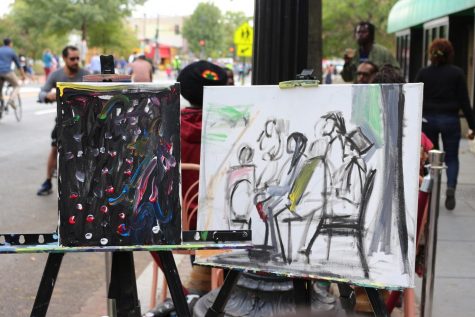 people to consider alternative options, such as buses, the metro and cycling.
The District's first Open Streets event comes years later than many other major U.S. cities. More than 130 Open Streets events have been held across the country. Cities such as Detroit, Houston, Los Angeles, Pittsburgh and San Francisco host multiple Open Streets events per year. 
Pedestrian-only events are becoming more popular at a time when more pedestrians are dying on the roads. The number of pedestrians killed by vehicles per year has increased almost every year since 2009—a phenomenon that road safety experts have struggled to explain. More than 6,200 pedestrians were killed by cars in 2018, the highest number since at least 1990.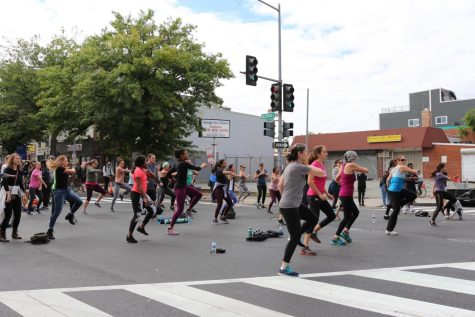 The mood at the event was overwhelmingly positive, with residents expressing their delight at the increased freedom they could enjoy on foot. Steven, a fifty-year-old who lives one street from Georgia Avenue and was taking a walk with his two sons, said removing cars "changes the whole feel of the area. It's so peaceful."
A multitude of organizations, advocacy groups, non-profits, governmental organizations and businesses set up stalls and hosted activities along Georgia Avenue. A community bike shop taught basic maintenance classes, instructors taught yoga and dance classes from mobile stages, and road safety groups handed out information. A temporary skate park drew small crowds of spectators and a 20-foot climbing wall offered residents the chance to test their nerves.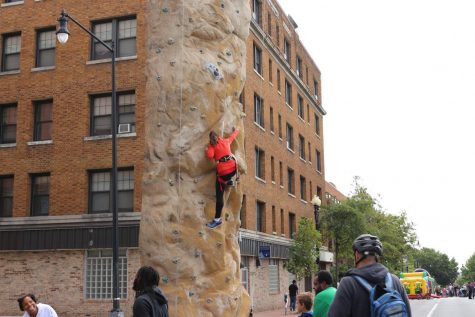 View Comments(1)
About the Contributor
Harry Hall, Writer
Harry is studying for an associate's degree in civil engineering at Montgomery College. He takes a keen interest in technology, the environment and international politics. Before attending Montgomery College, he spent three years working as a middle-grade English teacher. In his spare time, he loves cycling and playing soccer, and his main life goal is to own at least two dogs.