The Tragically Short, But Well-Lived Life of Nipsey Hussle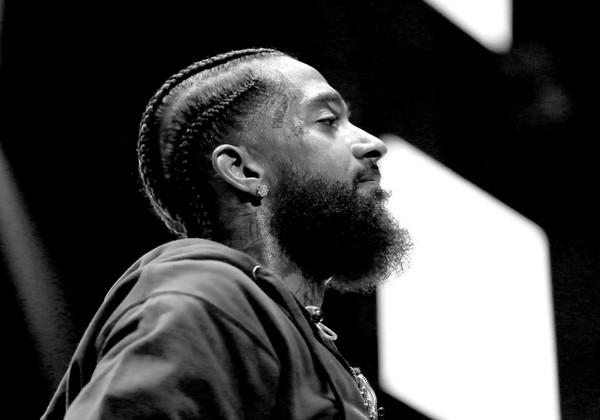 Musician and entrepreneur, Nipsey Hussle, died on March 31 after being fatally gunned down right in front of his own clothing store, The Marathon Clothing, in Los Angeles. He was only 33 years old.
Hussle, whose birth name was Ermias Davidson Asghedom, began his rap journey in 2003. He signed his first major record deal with Cinematic Music Group and Epic Records in 2009. Then, in 2010, Hussle founded his very own record label, All Money In, and had released several projects under it since then.
It has been recently been reported by TMZ that Hussle was in the middle of helping out a friend at the time of the horrific shooting, according to sources connected to the late rapper. The friend, who was there with Hussle when he was shot, is an ex-convict who is fresh out of prison after being incarcerated for 20 years. He was planning to meet up with family and friends later on that day. Hussle apparently went to his store to pick out some clothes for this friend to wear, so that he could look nice for the special occasion.
Unfortunately, Hussle did not feel the need to inform his team or primary security guard about the trip to the store. No one was aware that he had even left his residence, leaving Hussle in a very vulnerable state.
The fateful shooting occurred around 3:20 p.m. Pacific Time.
Hussle's friend, Kerry Lathan, 56, was also shot, along with his nephew — who actually drove them to the store. All three of them were transported to a nearby hospital, where Hussle was pronounced dead at 3:55 p.m. Lathan and his nephew were in stable condition.
After his hospitalization, Lathan was arrested at his temporary home for violating his parole. Parolees who have been in gang-related crimes are ordered to not associate with any other known gang members upon release; Lathan's proximity to Hussle, who had been a well-known member of the Rollin' 60's Neighborhood Crips, was considered a violation.
On April 2, a suspect, 29-year-old Eric Holder, was arrested in the Bellflower neighborhood of Los Angeles.TMZ also reported that it is likely that Holder shot and killed Hussle over a personal dispute, according to the Los Angeles Police Department. Allegedly, when approached multiple times by Holder for a conversation, Hussle refused to engage with him. That is when Holder left the scene and returned a short time later with a handgun, opening fire.
The same day of Holder's arrest, Hussle's longtime girlfriend, actress, model and television personality, Lauren London, mourned the tremendous loss of the love of her life with an Instagram post."I am completely lost. I've lost my best friend, my sanctuary, my protector, my soul," London, 34, wrote in a caption to go along with a slideshow of Hussle. "I'm lost without you."
Hussle and London have dated since 2013 and share a 2-year-old son named Kross Asghedom, who is pictured in the third photo of the slideshow.
In addition to his music career and Marathon Clothing brand, Hussle also tirelessly worked as a community activist in Crenshaw, his hometown of South Los Angeles.The Marathon Clothing is part of a strip mall. According to the Los Angeles Times, Hussle had plans to transform that strip mall into a mixed-use property focused on low-income housing for locals.
Hussle was known to purchase shoes for students, as well as repaving basketball courts and sprucing up playgrounds. And those are only a few of the selfless deeds he continuously and quietly executed.
"Growing up as a kid, I was looking for somebody — not to give me anything — but somebody that cared," Hussle said to The Los Angeles Times. "Someone that was creating the potential for change and that had an agenda outside of their own self interests."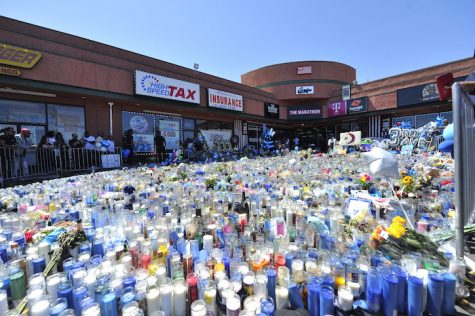 Hussle released his very first studio album, "Victory Lap," in February 2018. It was nominated at this year's Grammys for Best Rap Album, but lost to Cardi B's "Invasion of Privacy."