Young People for Progress share their view on "Police Free Schools" at the TP/SS campus
According to Interrogating Justice, Maryland was the first state to pass the Law Enforcement Bill of Rights (LEBOR), but now it has become the first state to repeal this same bill.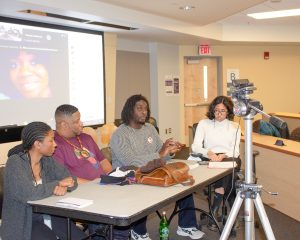 The LEBOR stated that only sworn law enforcement could participate in the internal investigation of law enforcement officers and only sworn law enforcement could preside over any disciplinary action of a law enforcement officer.  
This was revealed on Tuesday, Feb. 28, when the Boys to Men Mentoring Program hosted a panel at Montgomery College (MC) Takoma Park/ Silver Spring(TP/SS) Campus discussing the topic, Beyond Reform: Policing in Montgomery County and Beyond. 
The panel comprised of Amyra Hasan, Secretary for Young People for Progress (YPP), Dayvon Love, Director of Public Policy for the Leaders of Beautiful Struggle, Danielle Blocker, the Executive Director of YPP, and Petros Bein from Ujima People's Progress Party. 
"This bill made it nearly impossible for communities to hold law enforcement accountable for harming the community, so how do we put power into the hands of the community that is most harmed by police brutality?" Love asked. "The more power you put in the hands of black folks institutionally, the greater deterrent it is towards violence against our community."  
Sergeant Reginald Maddox, Campus Police Officer at MC's TP/SS campus also shared his views on the LEBOR being repealed.  
 "The LEBOR was established in 1974 and it needed to be revised and updated, but I do not believe the whole bill had to be repealed," said Maddox.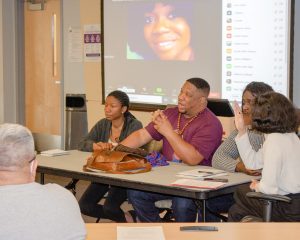 One of YPP's objectives is to promote, "Police Free Schools," such that there would not be any Resource Officers in schools. This is following statistics revealing that majority of students arrested in schools are Black or Hispanic. 
Blocker expressed that, "One of the objectives YPP is pushing for is having mental health support and transformative justice to prevent and deescalate conflict without criminalizing students,"  
"Last school year the police were removed from Montgomery County public schools for four months for the first time in 19 years, and we got mental health workers in every Montgomery County High school this school year," Blocker explained.  
The training campus police officers are receiving seems to be in line with Blocker's concerns because when asked about the Resource Officers in schools, Sergeant Maddox said that the biggest training for police officers right now was de-escalation. 
"Understanding students with mental health issues and how to address them also falls under de-escalation training," Maddox said this as a supervisor who also handles de-escalation training of Campus Police officers at MC's TP/SS Campus. 
Yerenmy Zelaya, a computer science major at MC, was asked why he had joined YPP. 
"I want to support and help to create impact for the community of color who have historically faced social and systematic issues in the United States," said Zelaya. 
All students were welcome to participate in the discussion, and the livestream recording of the event is available for viewing on YPP's Instagram account.  
Leave a Comment
About the Contributors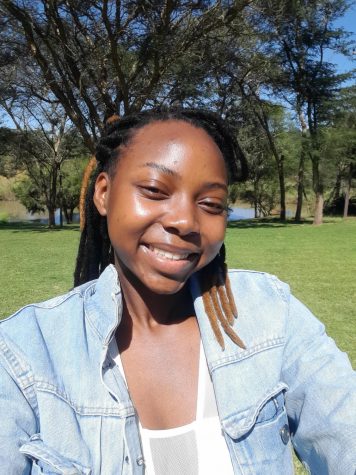 Vimbainashe Mabvaru, Editor-in-Chief
Vimbainashe Mabvaru joined The Excalibur as a staff writer in the fall of 2022. She is the Editor-in-Chief for the Excalibur in the fall of 2023. She is a mechanical engineering major whose passions include mathematics, biology, music, and writing, which she is now exploring with the Excalibur. She is also a member of the Student Activities Board and International Friends club.