Unconventional Portraits for an Unconventional First Family
Hang on for a minute...we're trying to find some more stories you might like.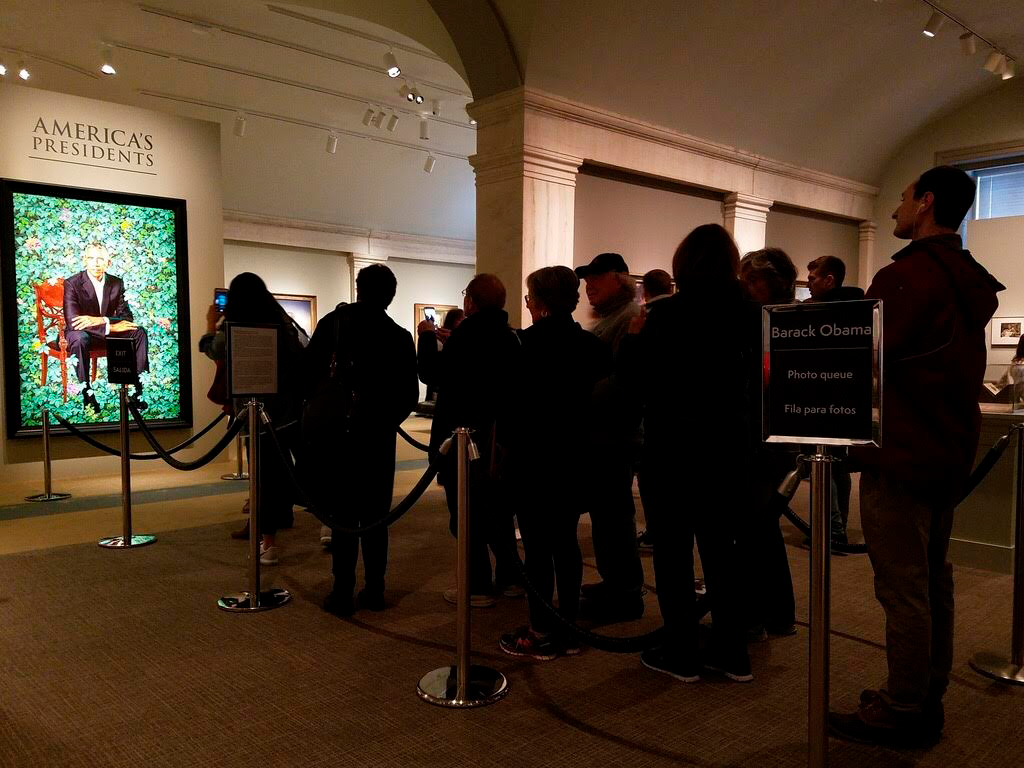 On February 12, at ten o'clock in the morning, The Smithsonian National Portrait Gallery honored Former President Barack Obama and Former First Lady Michelle Obama with the unveiling of their Presidential Portraits. The Presidential Portrait has been a traditional gesture of farewell to Former Presidents ever since the establishment of the American Government.
The Former President chose New York-based artist Kehinde Wiley to paint his portrait, and the Former First Lady chose Baltimore-based artist Amy Sherald to paint hers. Wiley and Sherald are the first African American artists to ever paint Presidential Portraits. Barack and Michelle Obama intentionally chose these artists to shine a light on contemporary African American art and culture. The Obamas have always been great patrons of African American art, as demonstrated by the many paintings by African-American artists they chose to hang on the walls of the White House.
Known for his portraits of African American men and women, Wiley gained recognition for his art when some of his paintings were featured on the Fox television series Empire (2015-present). Since then he has also painted influential Black celebrities. His portrait of L.L Cool J. is currently on display at the National Portrait Gallery. Obama and Wiley collaborated over the course of a few months to decide on the execution of the portrait. Wiley's multitude of art history book and catalogs served as "menus" for elements of the portraits. Instead of going for the traditional regal pose, Wiley painted Obama seated against a backdrop of bright green foliage and colorful flowers symbolic of his personal story: jasmine to represent Hawaii, his birthplace; African blue lilies for Kenya, the birthplace of his father; and chrysanthemums for Chicago, the birthplace of his political career.
Michelle's choice of Amy Sherald for her portrait was a greater risk since Sherald is not as well known as Wiley. Sherald's models are also black, but her approach to portraiture is more conceptual; gray-scaled skin against pastel monochromatic backgrounds. She was unknown to Kim Sajet, the museum's director. Painting one of the most photographed women in U.S. history would be a daunting task for any artist, but Sherald created a unique and striking image of Michelle unlike any we have seen before. With Michelle depicted in a seated pose, her dress draw's the viewer's eye to its decorative geometric patterns. The black and white patterns recall the tradition of African American quilting and the multi-colored patterns give homage to the 1920's Bauhaus movement.
Obama's portrait is located in the Hall of Presidents in the Smithsonian American Art Museum and Michelle's is on the first floor of the Portrait Gallery. Be prepared for lines and crowds if you go to see these portraits because these historic portraits are a spectacle to see.