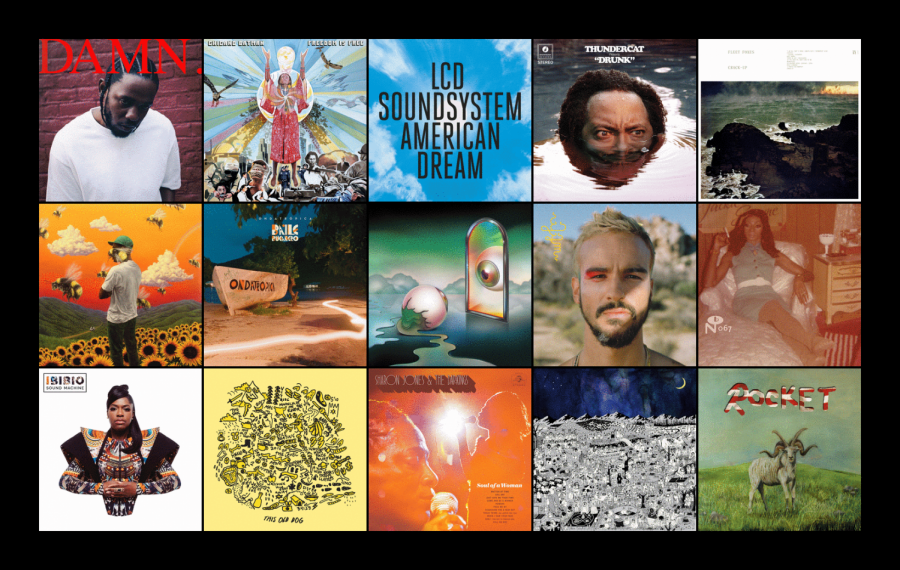 James Lepinsky Contreras' Top 10 Albums of 2017
December 1, 2017
As 2017 winds down to a close, the world of new music has been an exciting ride throughout the year. I have chosen my favorite albums that have been released this year, ranging from all genres such as psychedelic rock, indie rock, soul, electronic, and even hip hop. Here is a list of the top 10 albums released in 2017.
~~~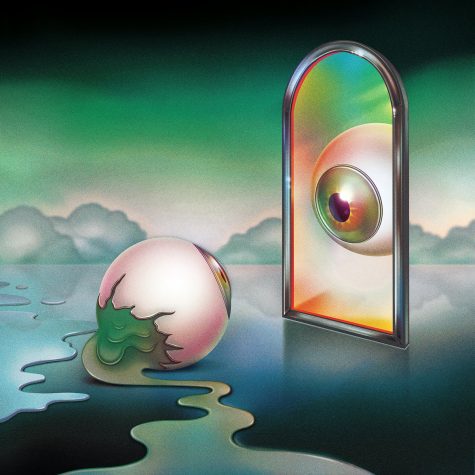 10. Nick Hakim – Green Twins (genre: Psychedelic soul, funk)
The D.C.-raised, Brooklyn-based psychedelic soul singer Nick Hakim's debut offering is an intimate, dreamy, and extremely funky 46 minutes. His voice bounces around a very dense atmosphere that is contained in tracks like "Bet She Looks Like You", "Roller Skates", and "Cuffed". "Green Twins" does not sound much like the new R&B and soul music coming out in 2017, and that's a great thing. After meeting him at a record store in Silver Spring, he cited influences as disparate and unlikely as Brian Eno, and that influence which really stands out through such a promising and confident release.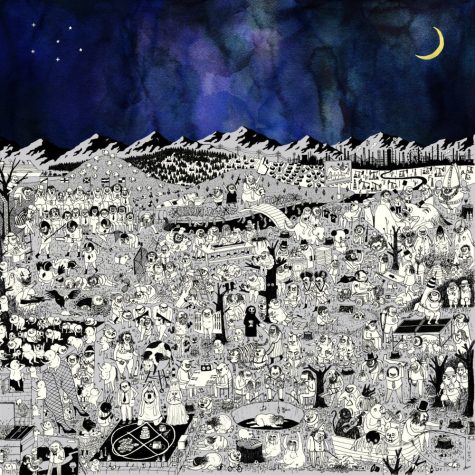 9. Father John Misty – Pure Comedy (genre: Indie rock, folk rock)
Father John Misty aka Rockville native Josh Tillman has proven to be one of the more enigmatic figures in indie rock today. Formerly of the band Fleet Foxes, Tillman's solo output under the Father Johh Misty is filled with nihilism and colorful orchestration. The title track and first single of the album pokes at the contradictory nature of religion, while tracks like "Things It Would Have Been Helpful to Know Before the Revolution", display anarcho-primitivist sentiments over a post-apocalyptic setting. Or how about the song "Ballad of the Dying Man" critiquing the self-important nature of millenials and hipsters in America? Father John Misty touches base on every he feels wrong with modern-day American culture, and with a title like "Pure Comedy", he surely delivers.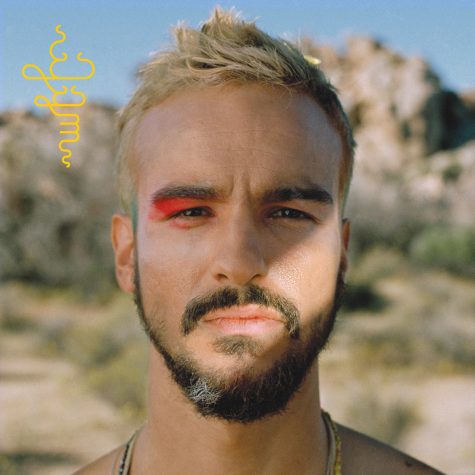 8. Gabriel Garzón-Montano – Jardín (genre: R&B, soul, funk)
Gabriel Garzón-Montano is a soft-spoken soul singer, recently signed to revered indie label Stones Throw Records, and was sampled by Drake before. However, on Garzón-Montano's second album "Jardín", his whispery falsetto bounces over smooth funk instrumentals on every track. Songs like "The Game" and "Crawl" recall D'Angelo and Prince, but Garzón-Montano's style of modern-day R&B is so effortlessly cool, over watery synth chords and dry drums. I wonder how on someone's second album can they sound so confident and classic.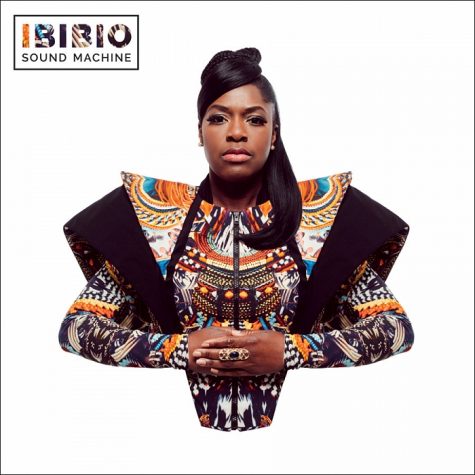 7. Ibibio Sound Machine – Uyai (genre: Afrobeat, dance, worldbeat)
London-based Nigerian singer-producer Eno Williams truly captivated me with her band Ibibio Sound Machine's self-titled debut album back in 2014; her sound recalled the floor-filling treasures of the late William Onyeabor, arranged with a sea of synthesizers and drums that you couldn't help but dance to. And now she is back, displaying versatility on "Uyai". However, the "Wall of Sound" approach to Williams' production is still here, providing a never-ending party from first track all the way to the last second. Some tracks showcase more dynamics and quiet moments, like on the aptly-titled "Lullaby" and "Cry (Eyed)", but the starting track "Give Me a Reason" and "Trance Dance" will make you want to dance the night away.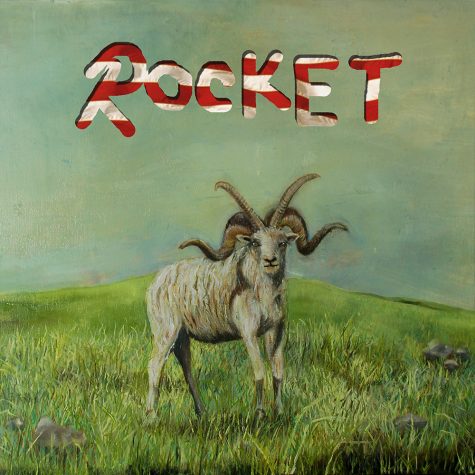 6. (Sandy) Alex G – Rocket (genre: Indie folk, experimental)
After many recommendations coming my way, I finally checked out Havertown, PA multi-instrumentalist Alex Giannascoli, aka Alex G. His second album on revered indie label Domino Records branches out into 14 short tracks on genre-blurring bliss. The songs "Poison Root" and "County" take on a folk-jazz territory that reminded me of Sufjan Stevens, but in the best way possible. I also loved the harpsichord lullaby of "Witch" and the full-on guitar assault on "Brick" that sounded like it could come from a lost Interpol track circa 2004. From sweet and sultry to loud and noisy, (Sandy) Alex G is a versatile voice that I can't wait to hear more of in the future.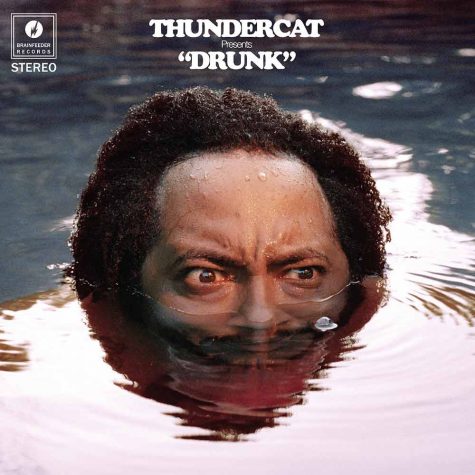 5. Thundercat – Drunk (genre: R&B, soul, funk)
Before collaborating on Kendrick Lamar's magnum opus "To Pimp a Butterfly", Stephen Bruner, aka Thundercat, was considered to many as a bass prodigy. He was as comfortable playing in a jazz or neo-soul group as he was with thrash metal outfit Suicidal Tendencies. His solo albums venture into neo-soul and electronic territory in such a dreamy and psychedelic way. "Drunk" is the culmination of Thundercat's musical prowess, humor, and sonic explorations. Thundercat is at his most gut-busting hilarious when expressing his desire to be a cat ("A Fan's Mail – Tron Song II"), commenting on society's obsession with social media ("Bus In These Streets"), or jokingly lampooning on the "friend zone" archetype between men and women ("Friend Zone"). However, Drunk is an eccentric and colorful masterpiece.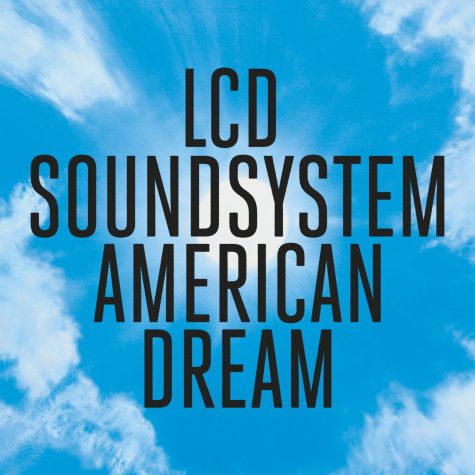 4. LCD Soundsystem – american dream (genre: Electronic, Indie rock)
After their epic goodbye in April 2011 documented in the concert film "Shut Up" and "Play the Hits", recorded in full in the quadruple-vinyl box set "The Long Goodbye", James Murphy and company are back. Musically speaking, their style hasn't changed drastically; their new-wave and house-informed indie rock is as fiery and funky as past releases. Songs like "call the police" have an arena-filling energy that carries the same tenacity to their 2007 song "All My Friends", and the ironic "tonite" deals with aging and death in a hilarious fashion. Despite rumors of the band getting back together only for financial purposes, american dream shows that Murphy and company are staying true to their roots.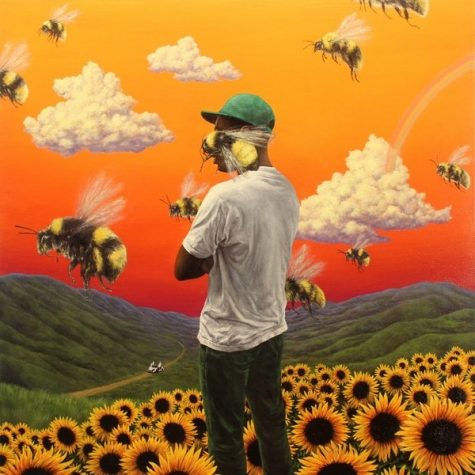 3. Tyler, the Creator – Flower Boy (genre: Hip Hop/Rap)
I don't really listen to much hip hop, but I have always kept my eye on Tyler, The Creator. His musical ear and detailed arrangements is incomparable in today's music industry, especially in hip hop. His jazz-informed, colorful production stands out among the rest in an industry where trap music has become the dominant sound. "Flower Boy" has deeply saddening testaments to loneliness and love in the 21st century ("Boredom", "911/Mr. Lonely") beneath its ornate and delicate instrumentation. A walking paradox he might be, "Flower Boy" is Tyler at his most vulnerable and confessional.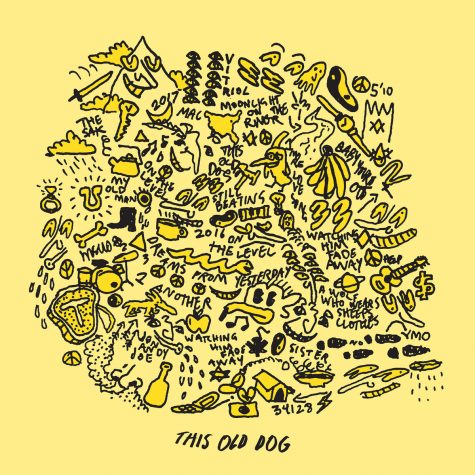 2. Mac DeMarco – This Old Dog (genre: Indie rock)
Throughout DeMarco's career, many fans and I have noticed that there are two sides to him. In interviews and appearances, his self-described "bum chic" has made him indie rock's lovable, happy-go-lucky class clown. However, his records can be heartbreaking and incredibly personal. "This Old Dog" is no exception. Whether it be addressing the abandonment of his father in tracks like "My Old Man" and "Watching Him Fade Away", or lamenting on breakups on "Still Beating", This Old Dog is loaded with rich and poignant statements, as well as lush instrumentation.
Now… before I announce my number one pick, here are some other favorites of mine that came out this year:
* Fleet Foxes – Crack-Up: Seattle, WA's pioneering indie folk outfit return after a six-year hiatus with a bold and experimental take on their previous sound.
* Ondatrópica – Baile Bucanero: The Bogotá-based supergroup organized by DJ Quantic and Mario Galeano's second record is an improvement on their flavorful take on cumbía, funk, and latin jazz.
* Jackie Shane – Any Other Way: A compilation of relatively obscure recordings from Toronto soul singer Jackie Shane, recorded all in the 1960s, provides a confident and passionate voice in the LGBT+ community.
* Kendrick Lamar – DAMN: After his ambitious blend of jazz, funk, and hip hop on "To Pimp a Butterfly", the Compton-based rapper's new album is a more visceral and dark take on the trendy trap hip-hop currently dominating the mainstream.
* Sharon Jones & The Dap-Kings – Soul of a Woman: The queen of soul herself Sharon Jones is unfortunately no longer with us, but this posthumous release is a great way to remember the legacy of such a brave and spirited artist.
and
now
here
is
number
uno….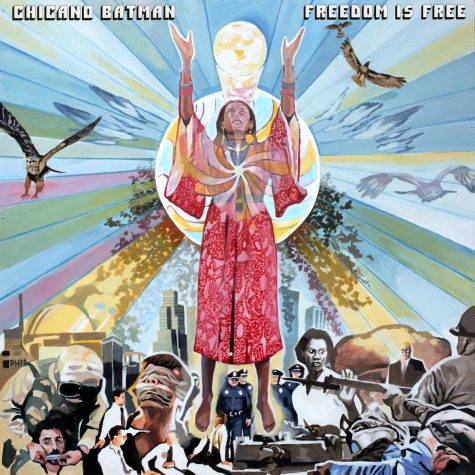 1. Chicano Batman – Freedom Is Free (genre: Indie rock, psychedelic soul, latin)
Chicano Batman has long been indie rock's underdogs since their inception in 2008. Their blend of psychedelic rock, funk, soul, and tropicália have made them an extremely unique band, and 2017 marks their big break. "Freedom Is Free" is both colorful and political. With the abundance of musical acts in the 2010s recalling sounds of the 60s and 70s, Chicano Batman sound fresh and natural. Take into account the James Brown-esque funk of "Jealousy" or the heartbreaking tale of police brutality on "La Jura", but the title track is probably the most uplifting. Showing impenetrable confidence and swagger, "Freedom Is Free" proves that Chicano Batman is America's newest rock tour-de-force with their political edge and vibrant music.
Don't forget to listen to these albums, and support these artists individually! Buy their music on Bandcamp if applicable! Buy their records physically, straight from the record labels! Support good music!