MC students share their cuisine and dance at the Multicultural Fair
The Multicultural Fair was held at Montgomery College (MC) on Apr. 17. It was hosted by Takoma Park/Silver (TP/SS) Spring Office of Student Life (OSL), involving dozens of students and teachers attending as well as participating in this event.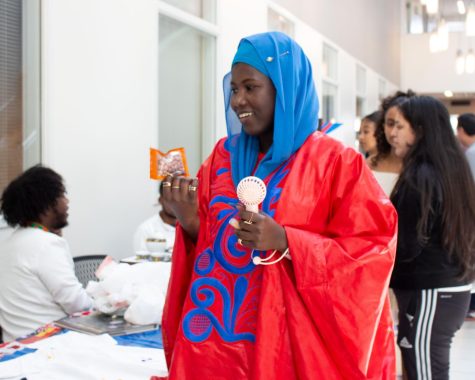 There were seven tables for nine cultures that were being represented. These cultures included India, Cameroon, Mexico and Ethiopia. Dajmawit Zeleke was one of the students representing her home country of Ethiopia. She first found out about the fair from the Ethiopian Student Association (E.S.A).
When asked about her favorite part of her culture, Zeleke said, "Respect for tradition and religion, whether for Orthodox Christianity, which is the main religion of Ethiopia, or Islam is what I love the most." Clearly showing her love for Ethiopian culture, Zeleke said she has always had a deep connection with her country and its traditions due to being raised by Ethiopian parents.
"My parents played a huge role in in me not forgetting my culture, often playing music from Ethiopia and encouraging me to speak the language at home," she said.
Another thing that Zeleke said she will not forget is the fact that her home nation was never colonized during the scramble for Africa, despite being invaded by Italy before World War II. She said this was an important aspect of Ethiopia that others should know and remember.
Sephira Amen is another MC student who wished to express India's traditions so that no one will forget. She explained that she first heard of the fair since she is a member of the student senate here at Takoma. The part of Indian culture Sephira loves the most is the dancing, especially Kuchipudi. This, she said, is a tradition that has hundreds of years of religious tradition (specifically in the roots of Hinduism).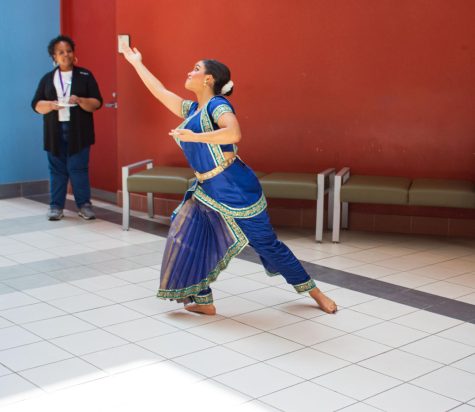 Amen also said that she has been doing this form of dance for eleven years. "When I was eight, I started performing Kuchipudi. That was when I started forming connections with my culture."
When she was asked what the most important part of Indian culture others should know, Amen said, "India is very diverse and beautiful. There are so many things you can explore in a country like this. It's more than just Bollywood."
Amen then went off to perform Kutchipudi for everyone to see in her dark blue sari with gold and turquoise designs.
Finally, event manager Yalissa Scott shared her thoughts on the fair. She said, "Planning the whole thing was a lot of work but definitely worth it."
"The Takoma Park/Silver Spring is very diverse, so my co-managers and I felt that the fair would be a great way to celebrate the array of cultures and traditions in the MC community." Scott said.
Leave a Comment