MC digs ground breaking garden on the TP/SS campus
Montgomery College (MC) faculty and staff are working together to build community gardens on all campuses. The project is called "MC Grows Community."  
The gardens were announced via email sent by Sara Ducey, the director of the Paul Peck Humanities Institute. The gardens will provide the MC community with free organic food, and an immersive learning opportunity for students. 
"Our hope is to have organic gardens on all three campuses that support the food pantry [and] where faculty can bring a class in and learn about different [gardening] techniques," said Carol Burbage.
Burbage retired from her position as director of the Ackerman STEM Learning Center on the Rockville campus last September.
Burbage works with Jason Franklin, Veterans Program Manager for the Combat2College program, and David Burkart, Interim Director of the Ackerman STEM Learning Center, to create the MC Grows Community project.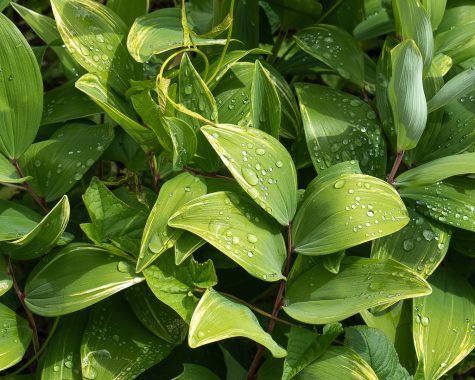 While the project is awaiting garden site approval on the Rockville campus, progress has been made on the Takoma Park/Silver Spring campus (TP/SS). On the TP/SS campus the garden is located near the Charlene R. Nunley Student Services Center. Lettuce has been planted and most recently, okra.  
Ducey mentioned, "Carol [Burbage] is actively helping Jason [Franklin]" work on the garden site on the TP/SS campus.  
"As we approach Mother's Day or I guess the timeframe around Mother's Day, that's when we're really [going to] be ramping up the planting portion where we are trying to put tomatoes and peppers and hopefully also a 'three sisters garden,"' Franklin said.
According to Mother Earth News, a "three sisters garden" consists of corn, beans, and squash.  
In an interview with the organizers, they explained the benefits of the Germantown campus having the Environmental Horticulture and Sustainable Agribusiness program. Ducey noted in the email several resources on the Germantown campus including science labs, a greenhouse, and fenced grounds. 
The goal for the MC Grows Community project is to have a community garden on each campus. The project is in its early stages, but Ducey said the MC Grows Community is taking every possible step to make their goal into a reality.  
Leave a Comment
About the Contributor
Daniella Rivera, Staff Writer


Daniella Rivera joined The Excalibur as a staff writer in the spring of 2023. She is based at the Takoma Park/Silver Spring campus where she is completing her AA in Business. She joined The Excalibur to learn about journalism and to become a better writer. Her interests include playing sports, reading and journaling.