College President Lays Out Plans for Spring Semester
College will offer more 7-week and fewer 15-week courses in Spring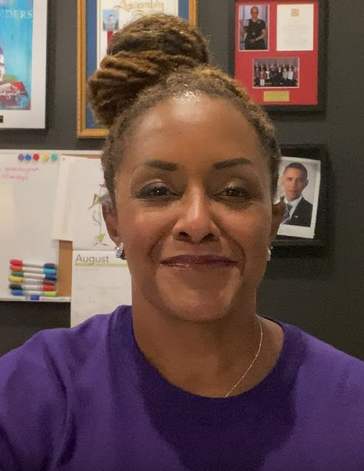 Montgomery College president DeRionne Pollard has announced that Montgomery College plans to introduce changes to the regular structure of many classes in the Spring 2021 semester.
In a college-wide email and a videoblog posted to YouTube on August 28, Pollard said that the great majority of classes will remain online-only until Spring Break next year at the earliest.
In a more radical departure from the normal Spring semester structure, however, she announced that the college plans to scale back the number of fifteen-week courses offered by the college, replacing them with the seven-week courses of a type more commonly associated with the Summer Session.
However, no official changes to the academic calendar are being made at this time, and the exact details of what a semester structured more around seven-week courses would look like were not entirely clear.
Dr. Pollard explained that registration for shorter classes was up 11% in summer 2020 compared to 2019, while Fall enrollment in 15-week classes had fallen 15%, and is likely to be lower still in the Spring semester.
She noted that many students are experiencing great financial uncertainty; according to a poll conducted by MC, over 40% of working students have lost jobs since the beginning of the Covid-19 pandemic and lockdown, and over 30% have experienced a reduction in their income. The college clearly believes that this uncertainty and financial hardship makes shorter courses more attractive to students.
According to Dr. Pollard's videoblog, "more students my be comfortable enrolling in shorter-term courses, as they watch how the conditions around them evolve." Many students, she went on to say, may not have the financial security to be able to commit to fifteen-week courses given the level of uncertainty in the economy at this time.
In her videoblog, Dr. Pollard also responded to an email from an unnamed English faculty member, who offered some criticism of the fact that the MC administration seemingly made the decision to offer primarily seven-week courses in the Spring semester without consulting many of the faculty.
Some members of teaching faculty at MC were included in the decision-making process, Dr. Pollard said.