Día de los Muertos
October 30, 2019
While many children will spend their night dressed up asking for candy, others will spend October 31 preparing food and parties for their family in the afterlife.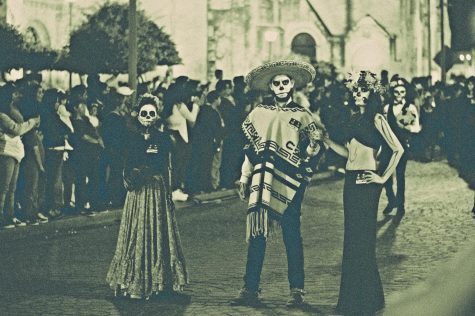 "Día de los Muertos," translated to "Day of the Dead," is a time when family and friends that have passed are celebrated and remembered by their loved ones. This Mexican holiday is specifically celebrated each year on November 2, but the preparation often starts on October 31. This tradition has been celebrated for nearly 3,000 years.
On these days, families get together to welcome back the souls of their passed loved ones and to honor their past lives. They come together to party, drink and feast in their name. They rid themselves of mourning and grief and put on a lively show to bring families together.
Most people associate Día de los Muertos with dresses, parades, dolls and lots of calacas y calaveras, or skeletons and skulls. These are usually portrayed to signify enjoying life and feeling in unison with those around you.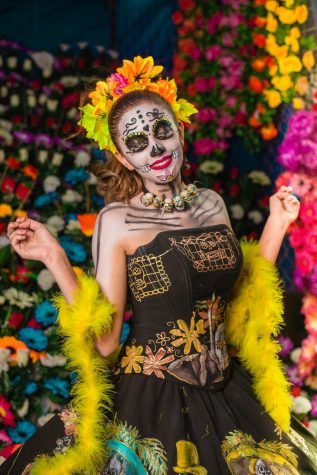 The holiday first originated from Mexican culture in which the Aztecs and Nauha people felt as though the dead were still here in their universe. They believed that when people passed they traveled to Chicunamictlán, the Land of the Dead, where they'd undergo nine challenges to finally be at peace in Mictlán. During the festivals, the families provided their loved ones with food, water and tools to help them through their journey to find peace. 
Similarly, during medieval Spain families brought food, wine and pan de ánimas, or spirit food, for their past loved ones on November 2, known as All Souls' Day. Instead of parties and skulls, they brought flowers and lit candles to make a bright path for souls to find their way back to their homes. 
In Catholicism, November 1 is remembered as All Saints' Day. Festivals with ofrendas has been a common tradition shared by Catholic and Pre-Colombian influences. 
Tradition has it that families would leave ofrendas, or offerings, for the dead to come over when the border of the spirit world and living world would dissolve making a path for them for one night before they had to return to the other side.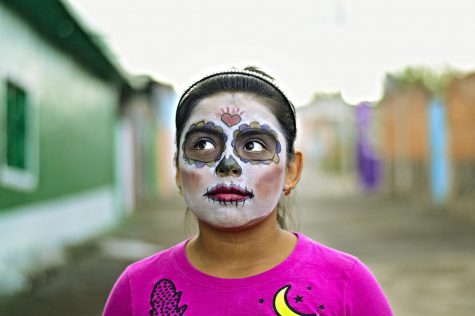 Today, Día de los Muertos still lives and is widely celebrated by Mexicans and others.