MC Celebrates World Hijab Day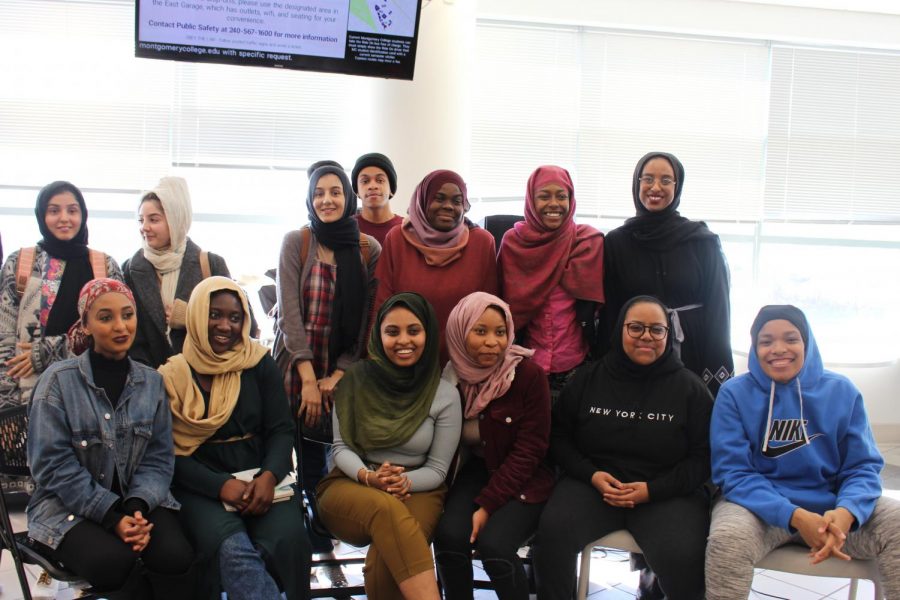 On Feb. 4, the second floor cafe area of the Student Services building was cleared so that chairs could be arranged in a large circle, with refreshments off to one side and a microphone set up near the podium stand. MC students took their places among the seats, gearing up to participate in an open discussion hosted by the Student Senate in celebration of World Hijab Day, observed Feb. 1. The discussion served as means for students to share opinions, reflections, as well as receive an education on the value of the hijab and what it symbolizes for Muslim women, often times contrasting with how it may be typically portrayed in popular culture.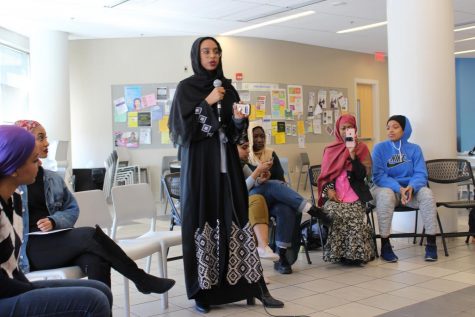 The hijab, or headscarf, is the covering worn by women of the Islamic faith over the head. It can come in many forms, from the more simple covering over the hair, or full on covering of the body – known specifically as the burka. 
The event began with the introduction of a question: What is each person's idea of the hijab prior to the discussion? There were numerous responses, with a common sentiment being a manifestation of a woman's modesty, giving a sense of virtue to the woman as a testament to her faith.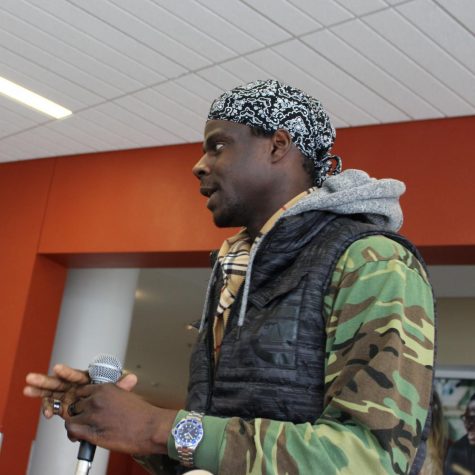 A few commented on the reception – positive or negative – they receive from other non-Muslims, based on either natural curiosity or ignorance. One student in particular stated that when she received attention on the burka she had chosen to wear in honor of her classmates, she chose to tell them about it "This is a hijab, there are different types. One is called a burka …. people often think it's an oppressive thing, but I was trying to tell them, it's a choice."
Students took the opportunity to ask one another questions, ranging from, "Does one have to be Muslim to wear the hijab?" to broader topics dealing with the connections between cultural values with religion, "Who gets to see your face? Are you able to date?"  (It is specified that Muslim women do not "date", they "court".)
Students also discussed the limitations to what a woman can do with the hijab, such as what one does in a public situation such as getting an government ID photo taken, or being required by law enforcement to reveal their face for whatever reason. A major theme stressed throughout the entirety of the discussion was the idea of choice. The students reaffirmed the sentiment that a woman's choice to wear the hijab is hers alone, and remains one that can give her a sense of power. One student added, "I don't necessarily have to show you my face unless I really really want to, or if you mean a lot to me."
There were a number of participants from a variety of backgrounds, not only those of the Islamic faith, with an overwhelming sense of understanding for those that choose to represent their beliefs and values through their hijab. It only reinstates the sense of community among MC students as well as a learning environment that encourages one another to learn and accept all individuals regardless of background.