Q&A with David Rothman director of 'The Glass Menagerie'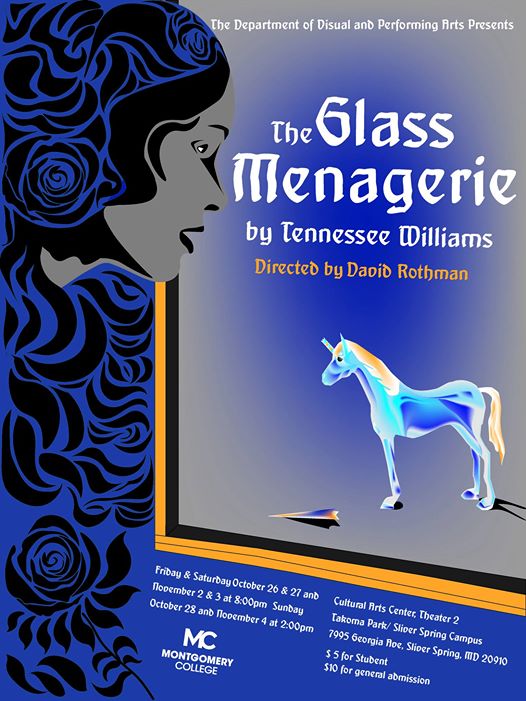 The latest MC Visual and Performing Art Department production The Glass Menagerie written by Tennessee Williams is an American Classic playwhich premiered in 1944. Directed by David J. Rothman the play promises the public further thought about  acceptance of reality, loss and discovery through the eyes of the protagonist Tom Wingfield.
Sharing his thoughts about the production, here is an exclusive interview with the Director of the play David J. Rothman:
Excalibur: What's Your Reason for Recreating this Play?
Rothman: The play is recognized as a modern American classic in the theater. I want to use this as an exercise for my students so they can relate to these characters.
What is The Goal that You Wish To Achieve Win This Play?
R: I want this to be a good learning, theatrical experience for everyone which is not only engaging and relating but shows the complexity of all these characters.
How is the Production Going So Far?
R: So far the production is going great! I want this to be a color-blind play. We already had our very 1st dress rehearsal. We will have a talk-back discussion after the play.
Do You Have Any Special Attachment to the Play?
R: Well, I have been directing for 4 years and from my perspective, every single play is different and they all require different needs. This story is a very faithful adaptation of the original play that happened 74 years ago.
How Do You Relate to the Story?
R: I think this story can relate to all of us one way or another. From hopes and dreams to loss and escaping fate. It is not a happy story but the important thing, this story speaks to all of us.
Do You Have Any Final Remarks?
R: Artists create art because they have something to say and they want people to hear them which is what I and my Actors are. So please, come to see my play.
---
Do not miss The Glass Menagerie Play which playing in the Cultural Arts Center, Theater 2 on the Montgomery College Takoma Park Campus.
November 2nd & November 3rd playing by 8:00 pm & November 4th playing by 2:00 pm. Tickets can be purchased directly on the Theater or you can also buy them online here
General public $10 Students $5 
---