Seventeen Years of an Inspirational Man
Mr. B 17 years of exceptional service
Hang on for a minute...we're trying to find some more stories you might like.
Most of us believe luck is when preparation meets opportunity. But at Montgomery College, it's slightly different. At MC they say luck is when preparation meets Mr. B.
Who is Mr. B? Some, say he is an inspiration, whereas some say he is an exposure to wisdom and the rest say he is simply a door to opportunities. The enormous different answers to one straight question "Who is Mr. B?" had me curious to know,  who really is Mr. B?
Rolf Allen Barber by birth, over the years, came to fame as Mr. B. He is a graduate of DC public schools (Wilson HS). He completed High School with a GPA less than 2.0, but that didn't stop him from anything. He became the first college graduate in his family from either side with B.A in Communication and Psychology from Alabama State and M.A from Georgetown University. He has been recognized with Lifetime Achievement award from President Obama, Outstanding Club Advisor – Great Minds, Outstanding Alumni award from Alabama State University and many more. He was also one of 300 people nationwide to be invited to the White House for the "My Brother's Keeper" program.
Mr. Barber holds a great impact in the lives of students at MC and elsewhere. He works towards getting internships, jobs, and scholarships without segregating or being bias. A few students were flunking out of MC and now under Mr. B's tutelage are now honor students. Three students even came up to him with suicidal thoughts and Mr. B's take on it is tremendously remarkable as he encouraged and motivated those students towards better life opportunities.
Jerome Harper is one of his greatest success stories. Harper was from the projects of SE DC. His father is doing life in jail. Mother dropped out of high school in order to bring him into this world. Under the wings of Mr. Barber, Harper today has an A.S degree in accounting from MC and B.S degree in accounting from Morgan State University and Mr. B also got him an internship at Accounteks. What made his story special was that one; he traveled two hours from Baltimore thrice a week to go to college. Second; he had two heart bypass surgeries. There are more like Jerome Harper whose lives have been touch and inspired by Mr. Barber.
One MC alumnus that Mr. Barber had worked with, Teddy Kassa spoke highly of Mr. Barber. "Mr. Barber has helped make Montgomery College a great experience for me. He has introduced me to plenty of students, pushed me to go to events, notified me of different career opportunities, and shared his wisdom with me. What makes Mr. Barber special is that he has a genuine, intrinsic desire to help people in any way that he can. I aspire to develop the qualities and characteristics that Mr. Barber possesses. If you are reading this and you have not already come to contact with Mr. Barber, well I highly suggest you do because he has the power to change your life," said Kassa.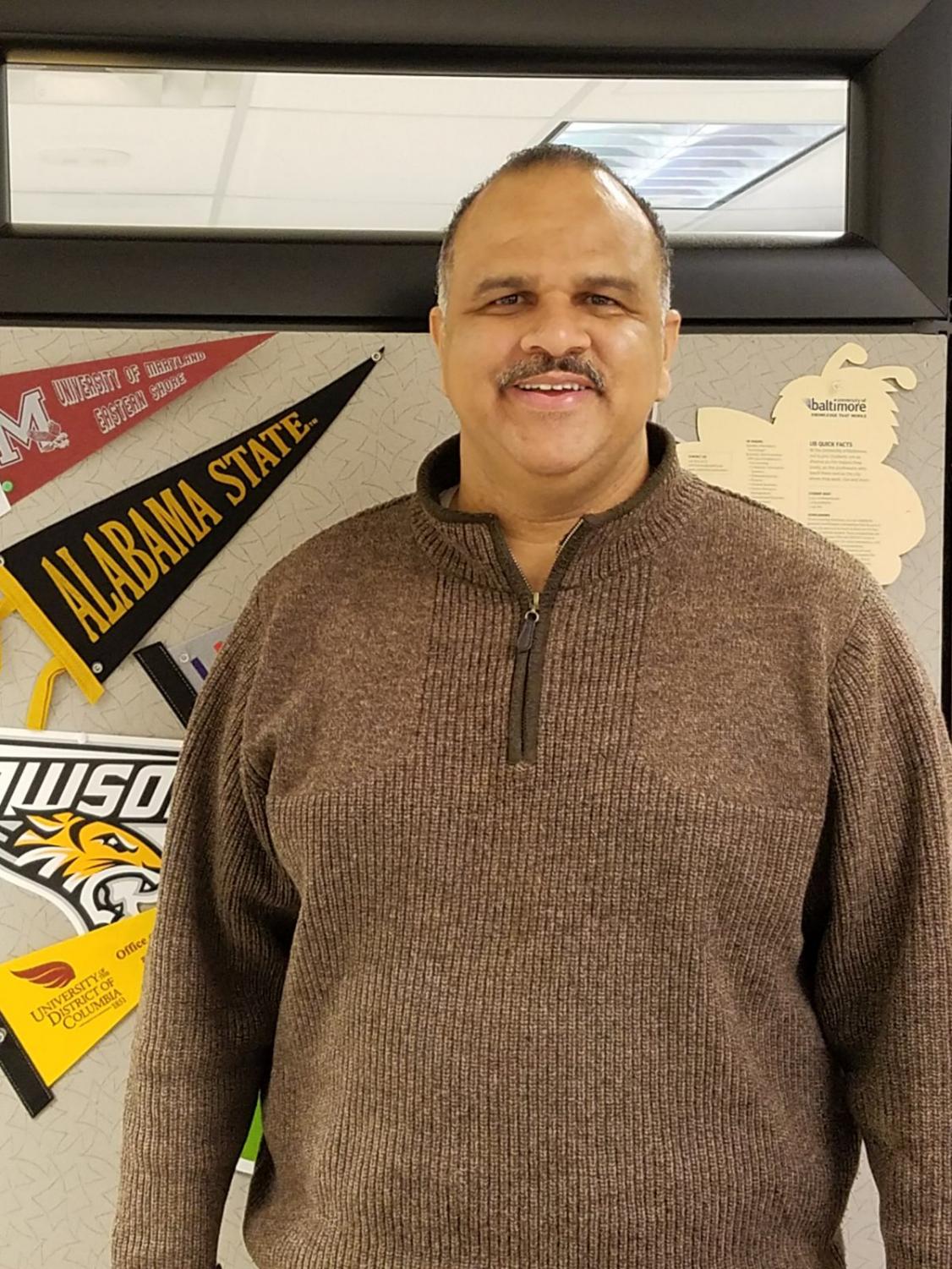 Sarojinee Rathor
MC's current student and ICC/Club Historian Joshua Briggs had his own story to share. As he shared his experience about Mr. B he said, "From the first time that I met Mr. Barber I was a little standoffish due to the fact that I wasn't used to guidance and mentorship. My relationship with my own father was struggling to find its way and I was fearful as a first-year college student. From our first encounter in his office and him recommending me Richard Wright's Black Boy, Mr. Barber and I grew very close these last couple of years. He has guided me from a college dropout, through running for Student Senate President to my present transfer to Bowie State University. Mr. Barber has gone above any expectation of a college faculty member and mentor; he has personally helped me become a better man and better thinker. I will be sad to not be able to speak with him in his office as much, but I am thankful for the lessons and wisdom he has taught me over the years."
In a recent interview with the Excalibur, Mr. Barber said "Working at MC fulfills my spirit and helping connect people to success is my life passion. Some, have said that he helps others more than he helps himself. I will just say that it's a big part of why I was put here on Earth."
And today I can proudly say, "I know the Inspirational Man of MC" none other than Mr. Rolf Allen Barber.